September 28, 2010
A Komatsu dealer received a phone call from a customer who was asking why the dealer had picked up the PC138 crawler excavator they had rented. The dealer had not picked up the machine.
Dealer personnel called another contractor in the area to see if they had picked up the rental machine by mistake. They had did not. The $100,000 excavator had apparently been stolen at about 10 a.m. while the customer was at the opposite end of the job site. 
One of the dealer people started checking for the PC138's location using its Komtrax account -- the Komatsu telematic system that reports wirelessly on the machine's condition. The excavator was already an hour away and on the move. A second dealer person began "pinging the unit " (asking the satellite to give report the machine's most current location). This continued until about 8 p.m., with the dealer rep working from his home computer, until he finally received the coordinants of the machine in what looked ot be a stationary position.
The customer was called with this information to forward on to the state police. The dealer representative was asked to use the Komtrax system to disable the excavator so it would not run. Phone calls continued until about 9 p.m. 
State police found the PC138 in Prince, W. Va., using the geographic coordinants supplied by the Komtrax system. A third Komatsu dealer representative rounded up a transport and driver who could pick up the excavator at 10 p.m., while the police were still at the scene, and a key for the excavator.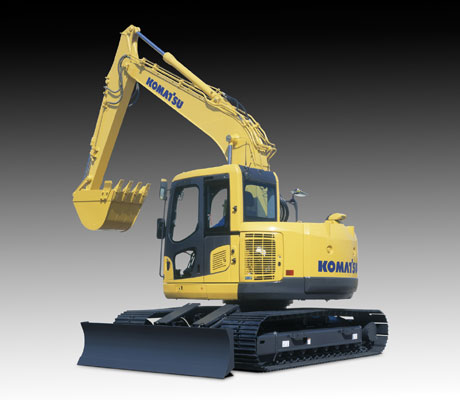 Source: Komatsu