Latest Construction Equipment Products
Evaluations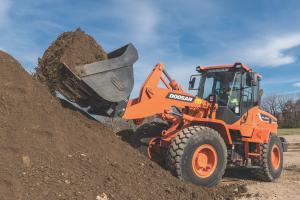 Local 649 instructor/operators Brad Walker and Terry Slater give their opinions on the new DL200-5's design and performance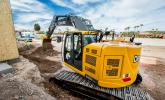 Manufacturers tout cost-saving settings and features to temper more expensive Tier 4 machines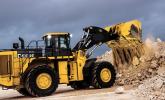 Manufacturers continue to pack loaders with technology for production, fuel efficiency, and lower...
The electric-powered system captures braking energy that helps propel the trailer to save fuel
John Deer and LHP Telematics are partnering in an effort to simplify data management and improve productivity.… https://t.co/kF49hBCdSO
1 day 11 hours ago
Nonresidential building jumped 16% from Dec. to Jan., thanks in part to major construction at LaGuardia Airport.… https://t.co/inH0NE4BG7
1 day 15 hours ago
A Florida developer has applied to build a $4 billion theme park outside of Phoenix, AZ. https://t.co/QeyqlmJhNy...
1 day 19 hours ago
Small roller action at the #RitchieBros auction in Orlando today. Auctioneer must balance attendee bids w/online bi… https://t.co/lyipwnKrXV
3 days 21 hours ago
Did you know #RitchieBros sold $4.3 billion in equipment in 2016? $2.1 billion of that was online. IronPlanet deal expected to close in Q2.
3 days 22 hours ago
FEATURED VIDEO
Subscribe Today
Enter your email address here to be automatically subscribed to our daily newsletter!