September 28, 2010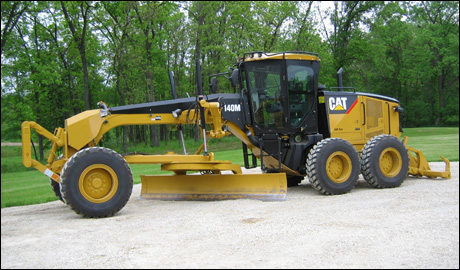 Notice the new Power Edge logo with the red slash on the M-Series grader, which replaces the red horizontal lines on previous machines. All new Caterpillar models will feature the Power Edge "trade dress" going forward.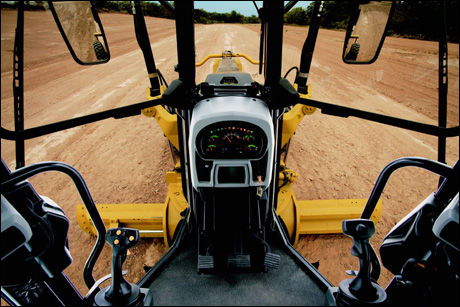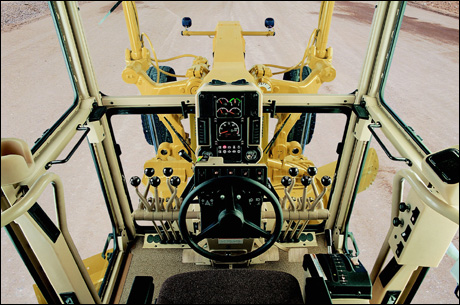 By tapering the cab floor and angling the doors of the M-Series motor graders (first image), visibility to critical areas has been significantly increased from the former H-Series (second image).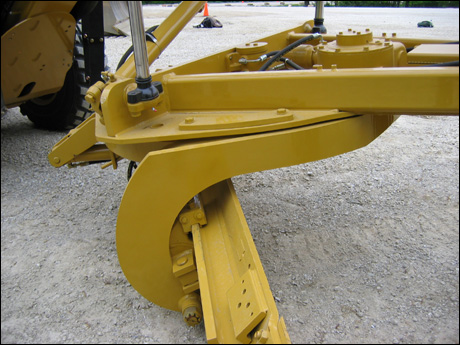 Serviceability has been simplified with top-accessible drawbar wear inserts and bi-directional moldboard slide rail wear strips that make DCM adjustments faster, and they are now a one-person procedure.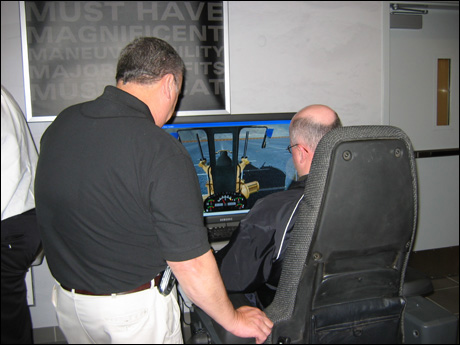 Caterpillar's motor-grader simulator with joysticks helps demonstrate how easy it is to learn the hand movements and to "dispel fear" among seasoned grader operators.