Rod Sutton | October 11, 2010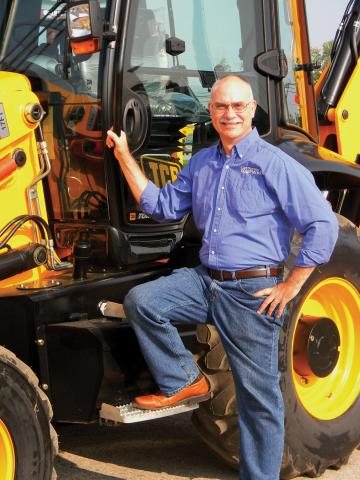 Sabbaticals help refocus, realign and repurpose, but we at Construction Equipment are happy to be back and eager to pick up where we left off. Since our last issue in April, we've been purchased and reorganized into a new company.
Among all the changes that come along with such a transition, the one aspect of this magazine that will not change is its dedication to the equipment manager and the single-minded focus on ensuring fleet assets perform efficiently and cost effectively.
Allow us to introduce the people who will continue to make Construction Equipment the go-to journal for equipment information. Walt Moore rejoins the staff as our primary machine evaluation journalist. He created the Field Test and Hands-on Earthmoving formats, and he returns to provide insightful reporting on new machines in the market. Katie Weiler returns as managing editor, where she will apply her years of experience to new-product coverage and industry reporting.
Tom Berg continues as truck editor, riding and driving the latest construction trucks to provide his personal take on how well these new vehicles perform. We also have on the team veteran equipment journalist Georgia Krause.
On the asset management side, Mike Vorster and Andy Agoos team up to address key management issues in the Equipment Executive column.
The role of equipment manager continues to become more complex, and with our relaunch this month, Construction Equipment recommits itself to providing the equipment information and evaluation that has helped equipment managers perform their jobs since 1949.
Over the past three years, we've helped asset managers understand the emissions-management challenges brought on by U.S. Environmental Protection Agency diesel regulations and the California requirements that threaten to spread across the nation. We'll continue to keep you aware not only of the status of regulation, but also of examples of organizations that are making the necessary adjustments in order to field compliant fleets of diesel-powered machines.
It doesn't end with emissions, however. Managers of this nation's fleets must also stay on top of safety regs, hazardous materials, and training. In fact, a few weeks ago new crane regulations were released by the Occupational Safety and Health Administration. Owners of cranes and derricks need to quickly assess how the new rule affects their operator certification and inspection, set-up and disassembly procedures.
Your core mission is to ensure that your organization has the machines it needs to do the work it is required to do, on time and in prime operating condition. Managing regulations is a large part of what you do, so stay on it. It's going to grow in importance.