February 7, 2016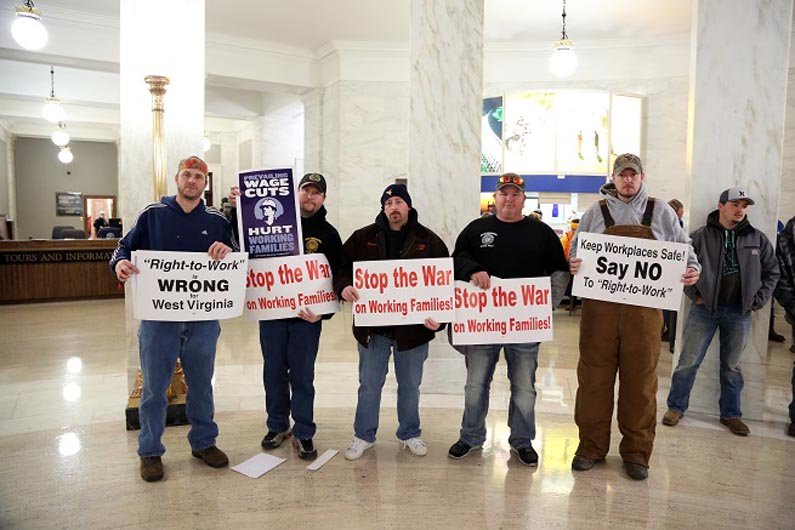 "We're saying the reason we don't have good-quality jobs is because we're paying our workers too much." So said Senator John Unger, D-Berkeley during Thursday's senate debate. West Virginia Senate Majority Leader Mitch Carmichael's opinion was, "Socialistic tendencies to guarantee outcomes has not worked, and West Virginia is a classic example of an economy in decline."
Members of the West Virginia legislature debated and eventually passed HB 4005 that seeks to repeal the state's 81-year old Prevailing Wage act. Advocates of the bill said the current West Virginia economy is evidence that prevailing wage is not working and feel rolling back prevailing wage would increase the number of state-funded construction projects and jobs. A companion bill, SV 1, would also make West Virginia a right-to-work state.
Republicans say repealing prevailing wage will save the state money and right-to-work will bring new businesses. Democrats say both initiatives are designed to lower worker wages and weaken labor unions in West Virginia.
Passage of the repeal bill comes just over four months after new regional prevailing wage rates went into effect October 1, under legislation passed during the 2015 session that significantly revamped the process.
That law exempted projects costing $500,000 or less, and moved authority for calculating the wage rates from the Division of Labor to WorkForce West Virginia, a state government agency funded through the U.S. Department of Labor.
However, legislative leadership quickly became disgruntled with the new process — which included an exhaustive wage rate survey of more than 3,700 building contractors — and began calling for an outright repeal of the law as early as last July.
Part of the reason for the early passage of the legislation is to allow ample time in the session to override the anticipated veto of the bill by Governor Earl Ray Tomblin.
Tomlin is expected to veto the bills but the West Virginia Legislature needs only a simple majority in both houses to override his veto.
Read more of Phil Kabler's article here:
Source: Gazette-Mail
Image: Teamsters.org