April 26, 2016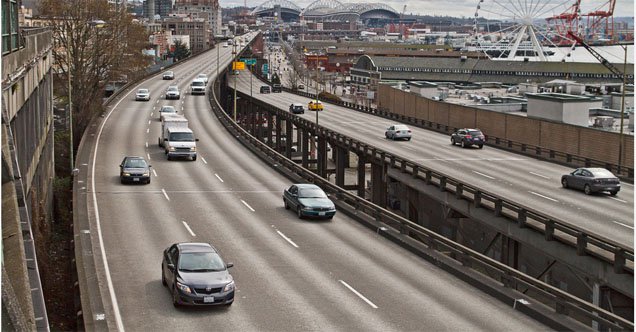 Bertha's ready for her close-up.
Starting Friday, the tunnel boring machine known as Bertha will begin - very slowly - to drill under Seattle's State Route 99 Alaskan Way Viaduct. Officials expect the downtown viaduct to be closed to all traffic for two weeks.
As part of the SR 99 Tunnel Project, WSDOT required its contractor, Seattle Tunnel Partners, to develop a robust system to monitor the ground, buildings, the Alaskan Way Viaduct and downtown Seattle streets. International firm Soldata was hired to design the monitoring system and review the data 24 hours a day. More than 4,000 different monitoring points near the tunnel alignment take measurements and share them with our engineers in real time.
The Washington State Department of Transportation (WSDOT) recently appointed Joseph Hedges as the new Alaskan Way Viaduct Replacement Program Administrator. Hedges brings some much needed large-scale construction and engineering design expertise to $3.1 billion project that has had several glitches that have set the job back about two years.
For more about the Alaskan Way Viaduct Replacement Program and Bertha's progress, click here: