December 5, 2016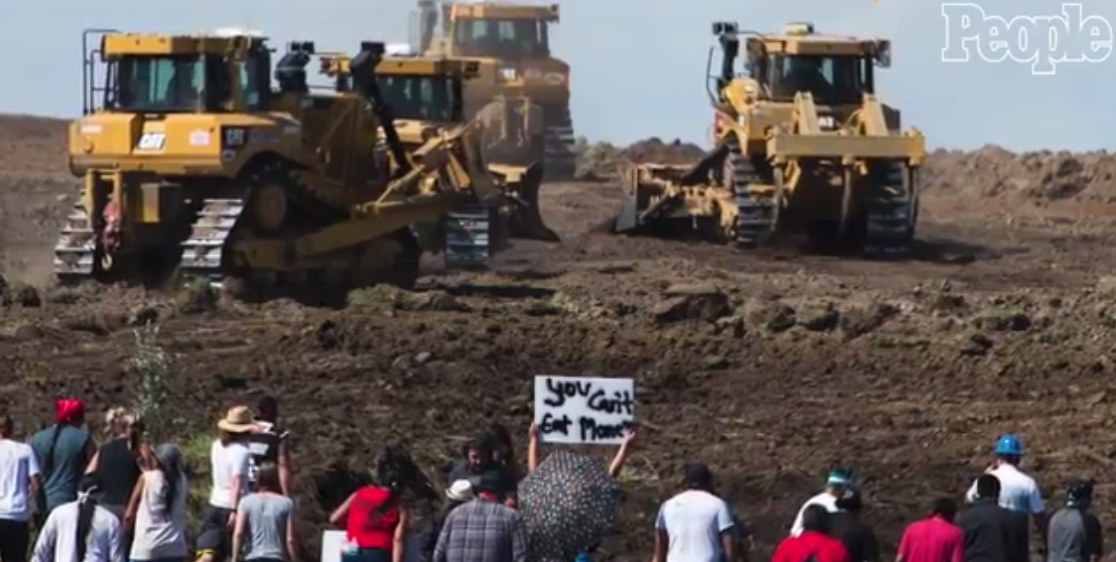 The Standing Rock Sioux Tribe won a major victory on Sunday in its battle to block an oil pipeline being built near its reservation.
"Although we have had continuing discussion and exchanges of new information with the Standing Rock Sioux and Dakota Access, it's clear that there's more work to do," Jo-Ellen Darcy, the Army's assistant secretary for civil works said in a statement Sunday afternoon. "The best way to complete that work responsibly and expeditiously is to explore alternate routes for the pipeline crossing."
In a statement late Sunday, pipeline builder Energy Transfer Partners said it remained committed to completing the project without a reroute.
"The White House's directive today to the Corps for further delay is just the latest in a series of overt and transparent political actions," the statement read, "by an administration which has abandoned the rule of law in favor of currying favor with a narrow and extreme political constituency."
If the permit denial will hold after President Obama leaves office is unknown. Factors that may affect a final  reroute decision include Trump's energy policies and stock investment in Energy Transfer Partners, the recently announced sale of Energy Transfer Partners to Sunoco and the probable removal of ETP's unpopular current CEO.
Video and screenshot: USAToday