May 15, 2018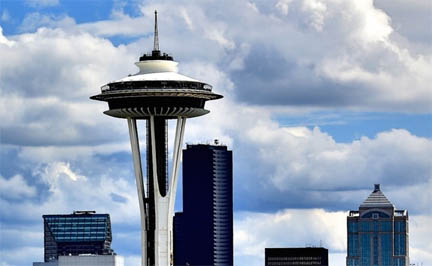 The Seattle City Council voted 9-0 on Monday to approve Council Bill 119250, a head tax for companies grossing at least $20 million per year but cut the amount of the tax almost in half.
Originally, Seattle proposed a per-employee annual tax of 26 cents per hour per employee for the next five years, hoping to raise $75 million, of which $56 million would be earmarked for affordable housing in the city. Amazon responded by pressing 'pause' on its 405,000 square foot Block 18 project in downtown Seattle and announced it was reconsidering space leased in the Rainier Square building. The Amazon freeze put 7,000 jobs on ice.
Monday's vote instead calls for a 14 cent per hour per employee annual tax - about $275 per person each year - bringing the total anticipated revenue to between $45 and $49 million over five years. A nonbinding resolution was passed by the council that calls for 66 percent of the new money be spent on affordable housing.
Under the original proposal, the city would have switched from a head tax to a 0.7 percent payroll tax in 2021 — a change to help low-margin businesses with many modestly paid workers, such as supermarkets. Under the approved ordinance, there will be no payroll tax.
Following the council vote, Amazon's vice president, Drew Herdener, said the company has resumed construction planning for its Block 18 project in downtown Seattle, following the pause it announced two weeks ago. "We are disappointed by today's City Council decision to introduce a tax on jobs," Herdener said in a statement.
"While we have resumed construction planning for Block 18, we remain very apprehensive about the future created by the council's hostile approach and rhetoric toward larger businesses, which forces us to question our growth here. The city does not have a revenue problem – it has a spending efficiency problem. We are highly uncertain whether the city council's anti-business positions or its spending inefficiency will change for the better."
Reuters reports Amazon said it is still evaluating whether to sub-lease space in a second future office tower in Seattle, a project called Rainier Square, meaning it may move some planned jobs elsewhere and thus avoid further raising its tax liability.
The head tax will affect about 500 Seattle companies that make up 3 percent of the city's private sector firms. Based on 2016 figures, 78 of those companies are construction firms.
At issue is Seattle's shortage of middle class housing.  Sponsors of the tax say the large corporations in the city are causing real estate prices to rise to a point where working poor and middle class families can't afford to live in town.
Seattle Mayor Jenny Durkan, who expressed concern that the original proposal would lead to an economic backlash and threatened to veto it, said she would sign the less costly new tax ordinance into law.
Amazon currently lists 5,551 job openings in Seattle.