September 28, 2010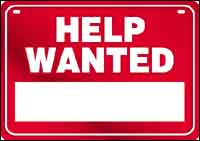 A concern often voiced by contractors and equipment dealers is finding talented employees and retaining them. For companies in that situation, says Sarita Peng, an associate with ZweigWhite, a management consulting firm based in Natick, Mass., the first step is establishing a consistent hiring process.
More often than not, says Peng, hiring methods depend on individual managers and, therefore, tend to be inconsistent. Establishing interviewing and hiring policies that everyone in the firm practices can go a long way toward bringing efficiency and timeliness to the process.
Peng also suggests that employers create a database that lists every candidate who has sent a resume, interviewed with the firm, or filled out an application.
Lastly, recruit continuously, even if your business is in a slump. Create a backlog of talent to tap for positions difficult to fill when business is booming. And remember to train managers in effective interviewing techniques.