Staff | September 28, 2010
Spending is expanding after a four-month pause from June through September. November spending is up 10.6 percent from a year ago. The key market driver is the above-average rise in tax receipts from strong economic growth that persisted into early 2006. Although that is now ebbing, the growth in tax collections will remain above average well into 2007. This will support an annual increase in public spending in '07–08 of 6 to 7 percent.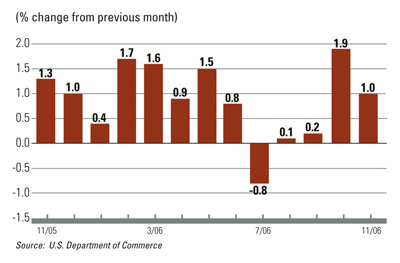 For the full text of this month's economic analysis, check Economic Outlook.
For more Construction Economic Information, please visit BuildingTeamForecast.com or email ReedForecast@ReedBusiness.com