By Daryl Delano, Director of Economics | September 28, 2010
Prices rose only moderately in July, and underlying inflationary pressures remain weak.
A third month of decline leaves the index at its lowest level since November 2001.
Spending continues to exceed last year's levels, but state and local budget crunches will limit further gains.
Public spending increased in July, but private projects dropped, leaving the total virtually unchanged from June levels.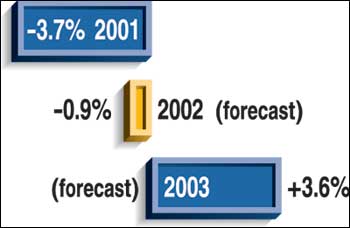 A seventh consecutive month of increase in overall production has brought 2002-to-date totals above 2001. Manufacturing weakened, though, signaling a slowing recovery.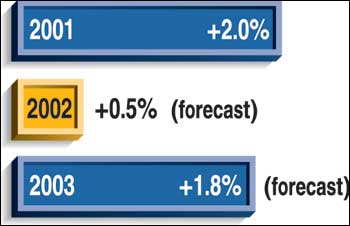 Inflation continues to stay below 2001 levels and causes no present concern. In fact, prices of intermediate and crude goods have risen in recent months, reducing the risk of deflation.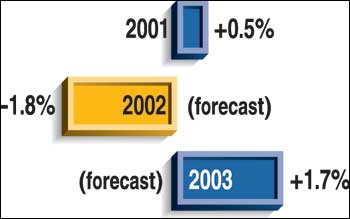 After several years of strong growth, the employment level will probably be lower this year than last. The last time this index fell was between 1991 and 1992.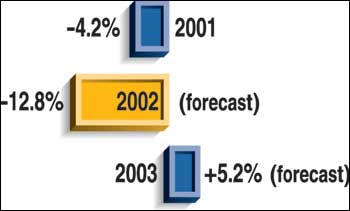 Construction continued to fade in July, and to-date values are far below 2001. Retail spending was off moderately, but hotel/motel and office building spending is down considerably.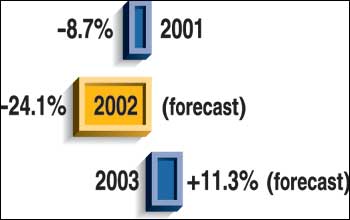 Manufacturers continue to go slow on expansion, and vacancy rates are just beginning to show signs of topping out. Spending gains won't be seen until mid-2003.
Double-digit increases in the growth rate are being fueled by spending on health care and educational facilities.