By Daryl Delano, Director of Economics | September 28, 2010
This index has now risen for three consecutive months, and it is up slightly over 2001.
The current plateau comes on the heels of sharp improvements over the November-through-March time period.
Spending increases continue for both water facilities and sewer-related work.
Energy prices continue to rise, but overall, producer prices remain in check.
Overall construction spending in April was only slightly higher than 2001, and the market seems likely to tread water over the balance of 2002. Private-spending increases continue to offset public declines.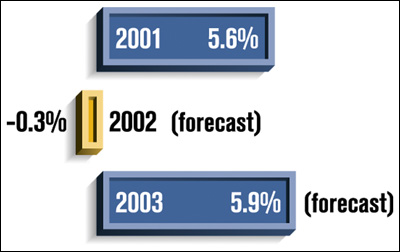 Employment rose between March and April after eight consecutive declines. But, the rate of unemployment has risen to the highest level since summer of 1994.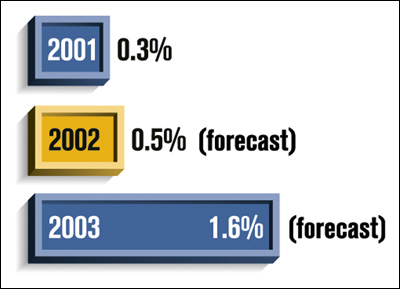 Output grew again in April, and manufacturing continues to grow. Although industrial growth lags 2001 levels, the loss trend has been shrinking.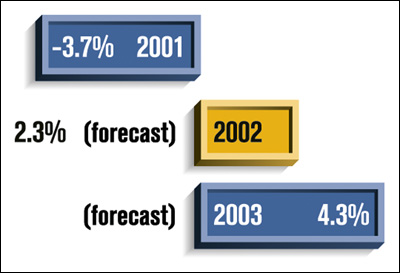 Spending improved a bit between March and April, following nearly a full year of month-to-month contraction. But the value of construction completed during the first four months lags far behind 2001 numbers.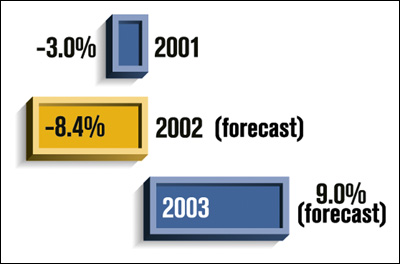 The annualized pace improved slightly between March and April, but year-over-year trends remain broadly negative. Retail was off slightly, but hotel/motel and office construction fall far short of 2001 levels.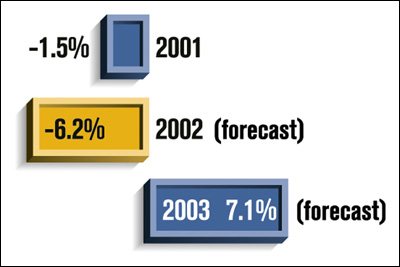 After several consecutive years of strong growth, employment in April fell below 2001 levels. Employment has declined in six of the past seven months. Special trade contractor payrolls have faded the most.