By Jim Haughey, Director of Economics | September 28, 2010
Spending has continued to grow slightly faster than inflation because housing construction has stalled but not declined. Housing is being held up temporarily by speculation in rising home prices and the assumption of more credit market risk by home buyers. This offsets a slower than expected rebound in other construction markets, especially engineering projects. Expect construction growth to trail overall economic growth through next year.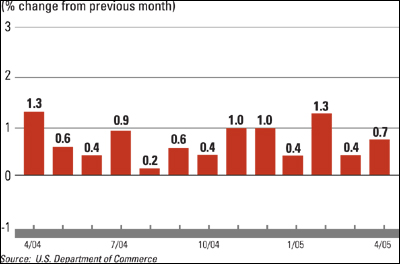 The trend for highway construction spending has been flat for the past year, but volatile. Spending fell 5 percent in the last two months. Normal weather; more federal funds from gasohol pump taxes and, eventually, a new transportation bill; and higher state budget balances will combine to produce small volume gains later this year. Larger gains will come next year when lower steel and diesel prices will allow funds to stretch further.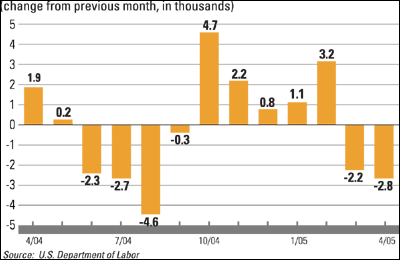 Manufacturing appears to be rebounding from lower factory production schedules designed to clear out inventory surplus. But production growth will trail overall economic growth well into the summer. Nonetheless, spending on factory construction continues to rise in anticipation of several more years of rising factory output. April spending was 37 percent higher than a year ago and nearly doubled in the beleaguered transportation equipment industry.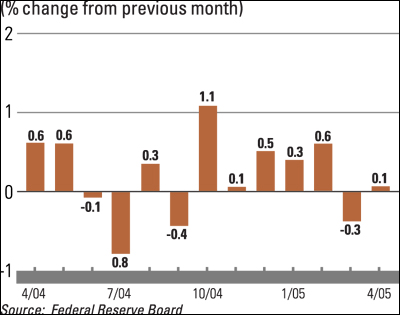 Prices rose 3.7 percent over the last year after three years of no change. Several more years of 3-plus-percent price increases are ahead. Strained equipment manufacturing capacity is pushing prices up, while steel costs are declining. Manufacturers' order backlogs have been at eight weeks for more than a year compared to the typical five weeks. This is due to large orders from materials producers and catch-up fleet upgrades.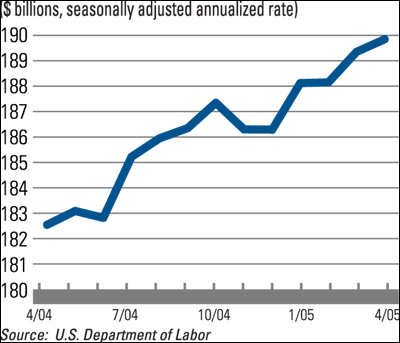 GDP growth remains in the range of 3.5 to 4.0 percent, down from 4.5 to 5.0 percent a year ago. But it's still strong at this stage of the economic expansion. Growth is expected to average 3.5 percent through the end of next year, which is strong enough to lower the unemployment rate slightly and also add modestly to overall inflation pressures. Additional supply tightening will come from accelerating GDP growth in both Canada and Mexico after relatively weak 2.5 percent growth early in 2005.