January 12, 2018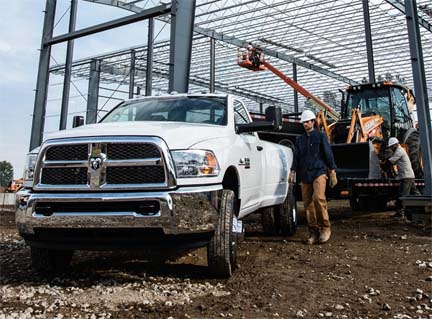 Fiat Chrysler announced Thursday it will move production of its Ram heavy-duty trucks to its plant in Warren, Michigan. In doing so, the plant will add 2,500 new jobs.
Currently, the Ram is built in Saltillo, Mexico. FCA said it does not plan to shutter the  Mexico plant but hasn't said what plans it may have for the facility.
The move is in part a result of what FCA CEO Sergio Marchionne calls an "improvement in the U.S. business environment,"  referring to the new tax laws.
60,000 of FCA will also be receiving a one-time $2,000 bonus. "It is only proper that our employees share in the savings generated by tax reform and that we openly acknowledge the resulting improvement in the U.S. business environment by investing in our industrial footprint accordingly," said Marchionne in a press release.
Fiat Chrysler had said last January it planned to spend $1 billion to expand factories in Ohio and Michigan. The $1 billion investment in the Warren plant announced yesterday is in addition to the earlier announced $1 billion.
Another factor in the FCA move is the Trump administration's threat to walk away from the American Free Trade Agreement (NAFTA). If the U.S. ends its participation in the NAFTA agreement, auto makers could see a 25 percent tariff on cars made in Mexico and shipped to the states for sale.
The Ram move should be complete by 2020.