April 5, 2011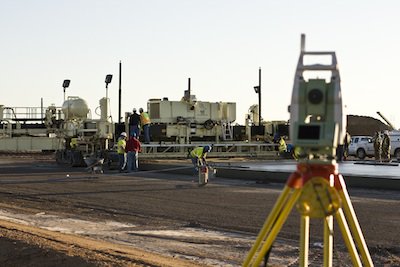 Guntert & Zimmerman announced that starting in the Spring of 2011 the G&Z S600, S850 and S1500 mainline concrete pavers will all be available with "Direct Connect" software interface, facilitating the Leica system to communicate directly with G&Z's Networked Microprocessor control system. This significant enhancement will simplify installation and improve the performance of the machine interface with Leica 3D controls. 3D machine control solutions for G&Z's PS1200 Placer Spreader will also be available.
To better service their customers, Leica Geosystems and Guntert & Zimmerman conducted intensive cross-training this winter of their respective sales and service teams with the goal being that Leica sales and service personnel will be expanding and enhancing their knowledge of slipform paving technology and vice versa to better support their common customer.
G&Z's 24/7 service hotline will be expanded to support Leica Geosystems users. Leica Geosystems also manage a service hotline to support users of Leica 3D stringless paving technology worldwide.