Staff | September 28, 2010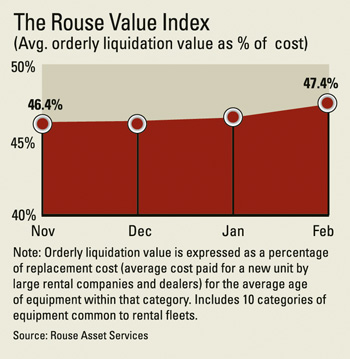 Average February sales values for used equipment typically operated in rental fleets have risen 2.1 percent from November numbers.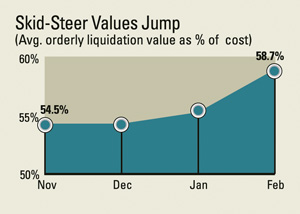 Of the 10 equipment categories typically owned by rental firms, skid-steer loaders registered the greatest jump in OLV, moving up 6.9 percent over January. For more information, visit www.rouseservices.com.