May 15, 2018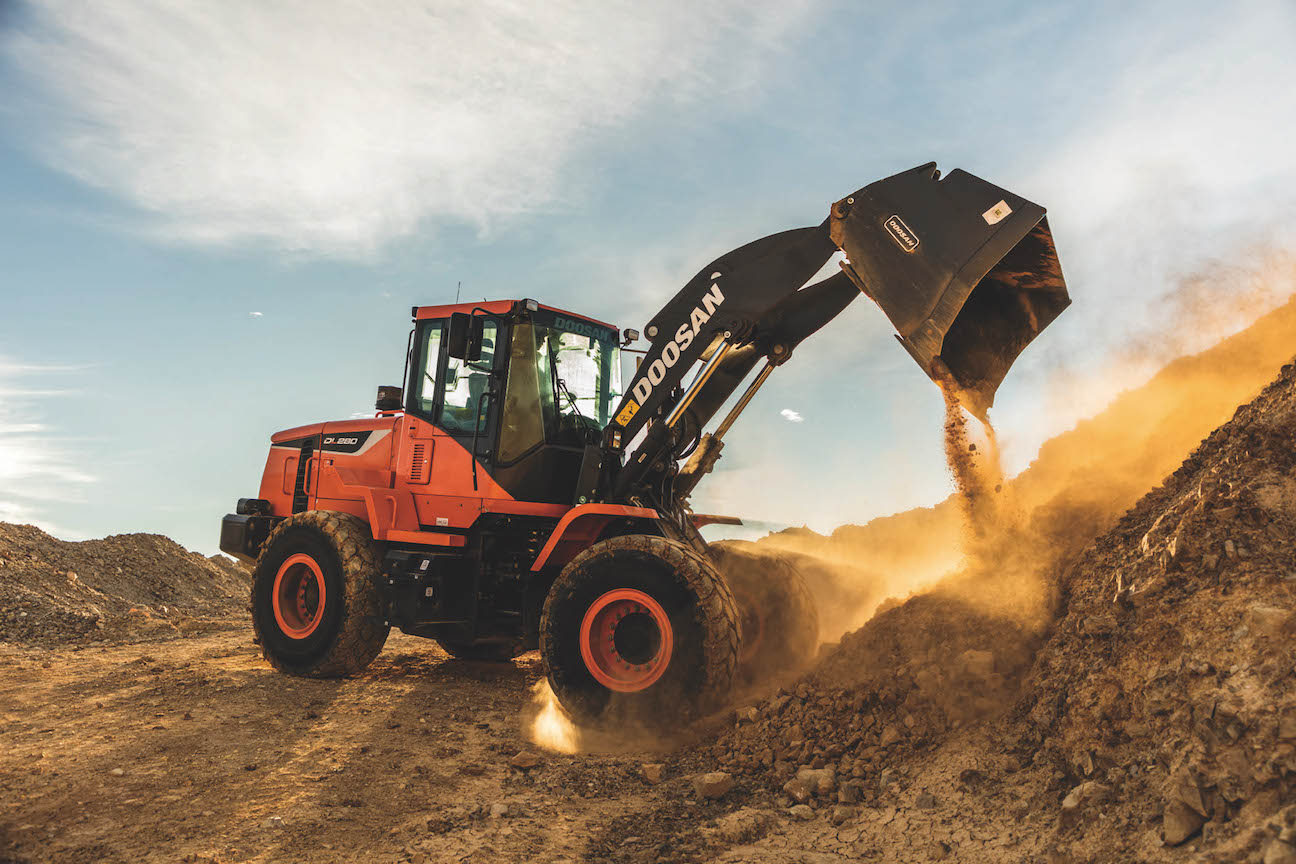 Doosan, which has offered a telematics management system to customers since 2008, has now launched DoosanCONNECT, a new telematics management system for the company's excavators, wheel loaders, material handlers, log loaders, and ADTs.
It is standard on all Doosan equipment, except DX63-3 and DX85R-3 compact excavators. Each new machine comes with a free 36-month subscription. Customers have the option to purchase a service extension after the subscription expires, and the subscription is transferrable if a customer sells a machine to another individual.
Here's how it works: Doosan equipment is equipped with a modem, furnished with a cellular and satellite antenna, which collects data from sensors on the machine. The modem sends the data from the machine to a central database via cellular or satellites, making it accessible, the company says, even in remote locations when cellular service is not available. Equipment owners and fleet managers can review the data produced and monitor the equipment remotely from an Internet-enabled device by logging into the DoosanCONNECT website.
The website is available in 11 different languages and viewers can choose their preferred language from a drop-down menu. A mobile app is available for download from the website to allow owners to access alerts from a connected mobile device.
Reports available include:
•            Fleet status
•            Machine location (last reported GPS location)
•            Operating hours
•            Fuel usage
•            Fuel and DEF levels
•            Engine idle time versus work time
•            Error codes
•            Engine and hydraulic oil temperatures
•            Load counts and weights
•            Tonnage hauled.
The system also enables equipment owners to track service and maintenance warnings. The website provides owners with a fault code status and history related to the machine's engine, transmission, steering, and more. Maintenance warnings alert owners and fleet managers with an easy-to-read status of a machine's parts status. A list of parts includes each part's status (good, upcoming, or overdue), and the number of hours used. Dealers can also monitor this information and proactively reach out to customers to encourage them to service their equipment.