March 22, 2017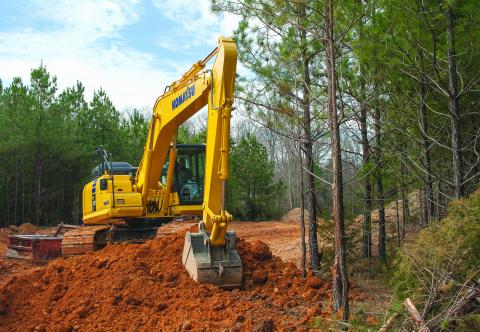 Even if you take pride in doing your own maintenance, don't be afraid to lean on your dealer for information and training.
As fluid and fuel requirements change for the latest generation of machines, and accompanying tolerances and margins for error shrink, dealers become an even more important resource. And the changes are unlikely to stop any time soon.
Kurt Moncini, senior product manager, tracked products, for Komatsu, has seen a number of incorrect maintenance practices—particularly with excavators—that could have been prevented by simply consulting an equipment dealer.
Moncini has seen the incorrect use of fluids and lubricants time and time again. "Go ahead and request training assistance from a supporting dealer," he says.
"Along the same lines, we often see poor or no greasing. This is another area where you can request training and then take the correct job site action," Moncini says.
Though not all fleets have embraced Tier 4, new equipment requiring DEF has started to make its way into fleets large and small. Horror stories about DEF ending up in diesel tanks, or diesel ending up in DEF tanks, are becoming more common.
There's also the possibility for DEF to be compromised during storage or handling.
"DEF system contamination can happen," Moncini says. "Request training assistance from your supporting dealer, and DEF management assistance from your local fuel supplier, and take the correct job site action."
Help is only a question away.