June 16, 2017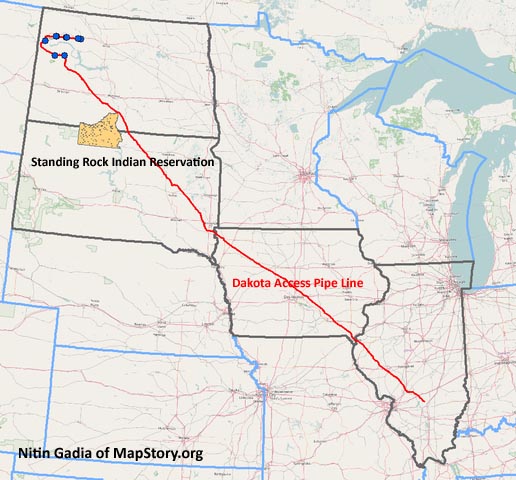 Although two other legal challenges to the Dakota Access Pipe Line (DAPL) filed by the Standing Rock Sioux Tribe in an effort to stop the line's construction were not successful, a third challenge regarding the environmental impact to tribal interests has found some success, much to the surprise of the oil industry.
In a 91-page memorandum issued Wednesday by U.S. District Judge James E. Boasberg, the court found that the U.S. Army Corps of Engineers largely complied with the National Environmental Policy Act but "the Court agrees that the Corps failed to adequately consider the impacts of an oil spill on Standing Rock's fishing and hunting rights and on environmental justice, and in February 2017, it did not sufficiently weigh the degree to which the project's effects are likely to be highly controversial in light of critiques of its scientific methods and data."
Boasberg writes that the standard remedy in this situation would include vacating Energy Transfer Partner's pipeline permits and easements, which would stop pipeline operations until the Corps showed compliance to the environmental procedures noted.
"Such a move, of course, would carry serious consequences that a court should not lightly impose," Boasberg says. He ordered the parties to submit briefings about the legal question and scheduled a status hearing for next Wednesday.
The $3.8 billion pipeline project that extends 1,168 miles from North Dakota to Illinois was vigorously opposed by the Standing Rock Sioux Tribe led by Chairman Dave Archambault II who said in a statement, "This is a major victory for the Tribe and we commend the courts for upholding the law and doing the right thing."