September 22, 2015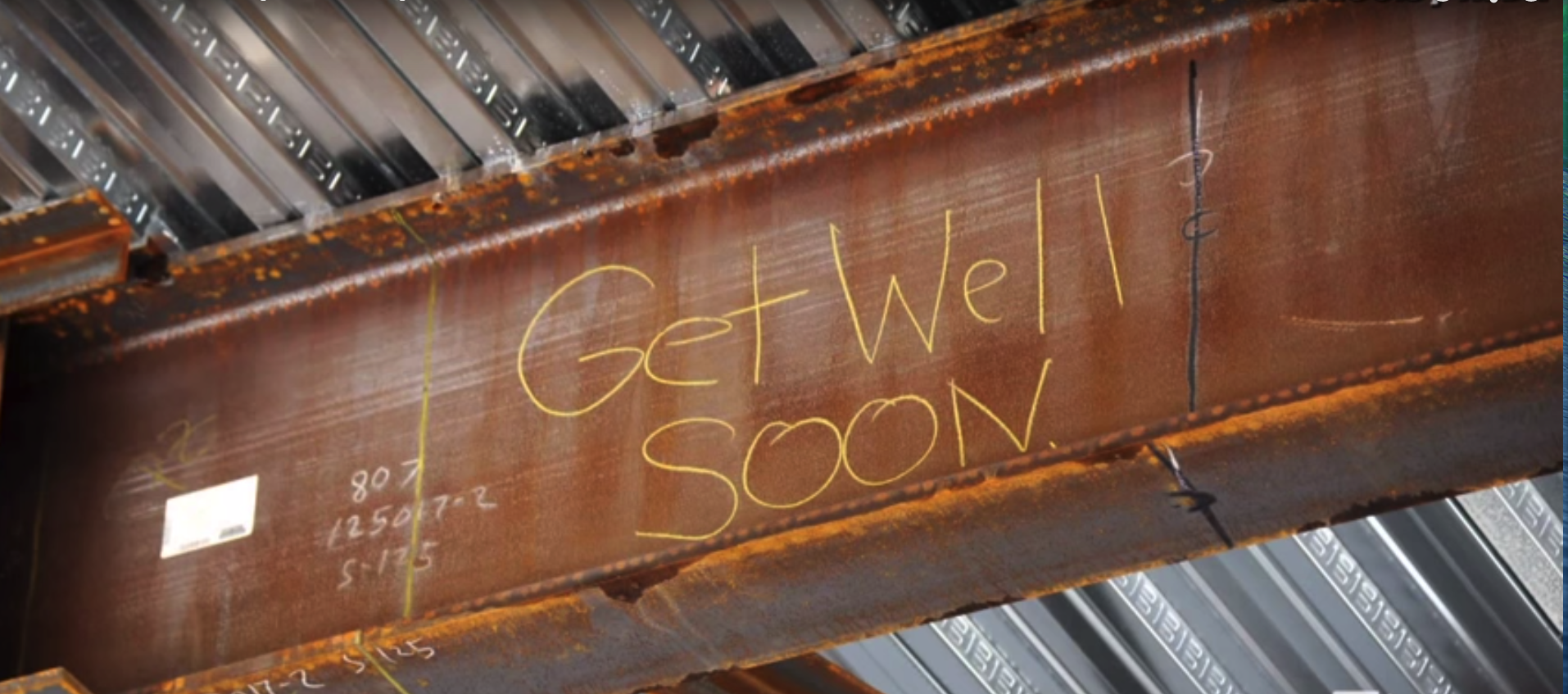 Construction workers at a construction expansion project outside St. Louis Children's Hospital wrote "get well soon" on a steel beam for a 2-year-old diagnosed with Leukemia , reports USA Today.
Two-year-old Vivian watches the construction work on the hospital expansion from her hospital room window and waves at construction workers on a daily basis.
"We're the two guys up on the building that the crane brings beams to, so we're pretty close to her window," Greg Combs of the construction crew told USA Today.
"She was waving at us and we were waving back and forth, and this went on for a day or two. One day, I just radioed down to one of the guys on the ground and said, 'Hey, write "get well soon" on this next beam.'"