December 6, 2016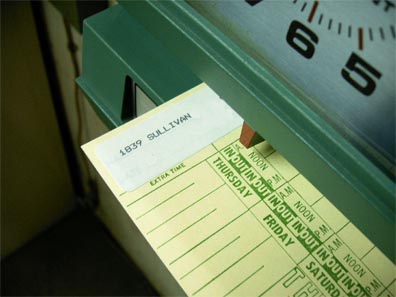 The Labor Department said on Tuesday that Anderson Dos Santos, owner and president of AB Construction Group and Juliano Fernandes, general manager at Force Corporation cheated 478 construction workers out of overtime wages and employment benefits.
The Labor Department said Force prepared and controlled the payroll and payment procedures for both companies. AB Construction was formed to supply Force with labor. The pair used a combination of payroll checks and cash and check payments to pay their employees straight time when overtime pay was required and kept inadequate and inaccurate time and payroll records, in violation of the Fair Labor Standards Act.
"To be cheated out of wages and denied other workplace protections by an employer who deliberately flouts the rules compounds the struggles too many middle-class Americans already face," U.S. Labor Secretary Thomas E. Perez said in a statement. "Workers who play by the rules deserve nothing less than to be paid what they are owed."
This is not the first time the companies have been cited for employee neglect. Force Corporation was fined $290,700 by OSHA in 2013  (the company was then known as Twin Pines) and $91,000 in 2015 for safety violations. AB Construction and Force Corporation were investigatedin 2015 by the New England Regional Council of Carpenters union for wage theft.
Under terms of the settlement agreement filed in U.S. District Court in Worcester, Massachusetts, on Monday, Dos Santos and Fernandes must pay $2.4 million - $1.2 million in back wages and an equal amount in liquidated damages.
In addition, the defendants agreed to refrain from evading their responsibilities under the FLSA by misclassifying their employees as independent contractors, and to keep accurate records of employees' wages. They will use independent consultants to create a payroll system to insure they are in compliance with the FLSA.