By Rod Sutton, Editorial Director | June 18, 2015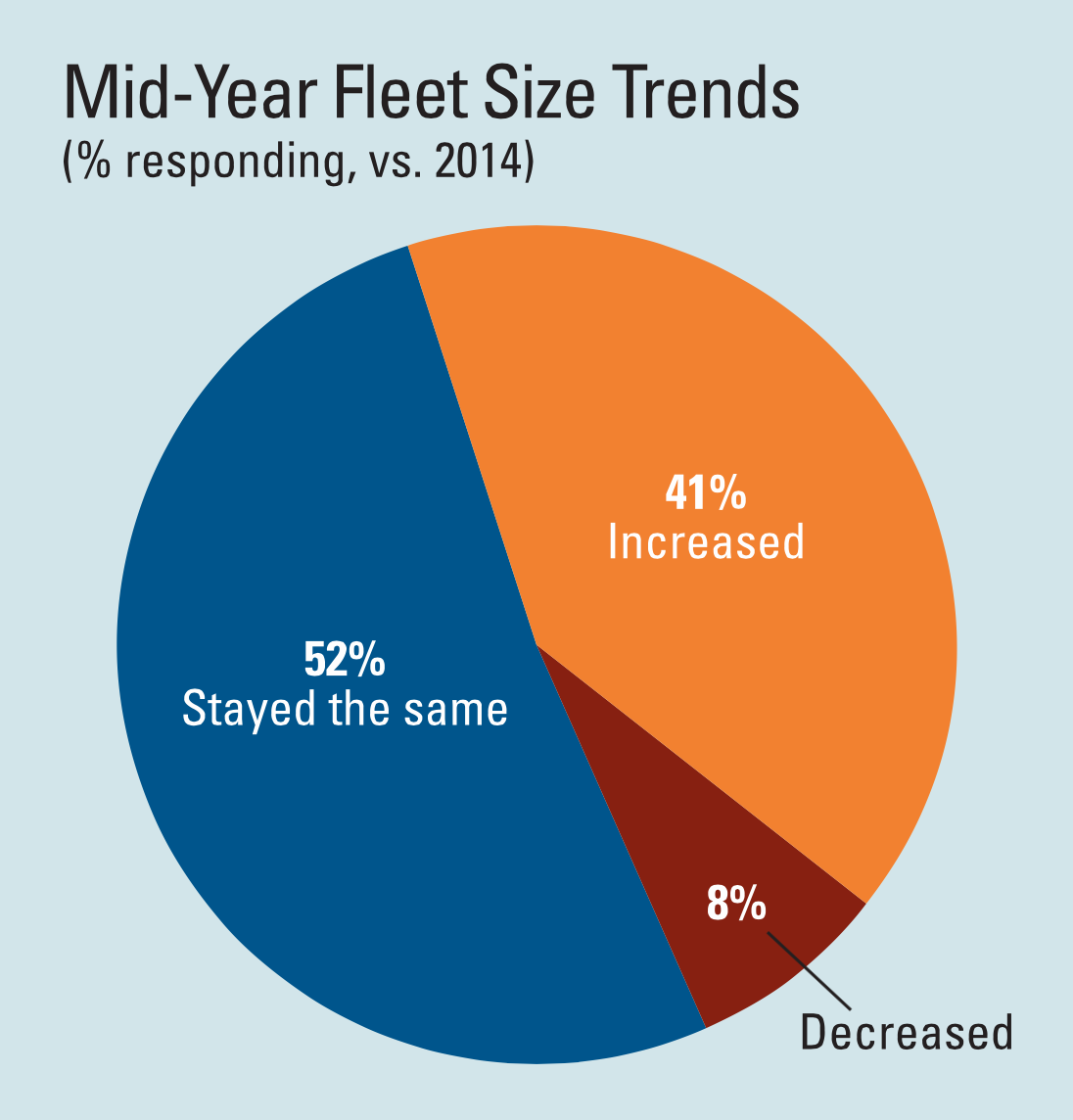 Equipment managers report more aggressive fleet expansion and replacement midway through 2015 than they forecast at the beginning of the year. In Construction Equipment's 2015 Annual Report & Forecast published in January, fleet professionals expected to replace fleet at a 9 percent rate. Mid-year, the fleet-replacement rate, which measures the influx of new equipment to replace older units, is 15 percent.
(TOP) Fleet size is increasing this year for four out of 10 respondents, and fewer than one in 10 are decreasing fleet size.
Greater fleet expansion is also evident in mid-year figures that show 41 percent of respondents increasing fleet size. The net (percent increasing minus decreasing) is 33, sustantially higher than the 20 net anticipated in January.
Construction Equipment sent email invitations to select members of our audience who buy, specify or influence purchases of equipment; more than 130 responded.
Results and analysis are provided as a service to the industry through the partnership of Construction Equipment and Case Construction Equipment.