September 28, 2010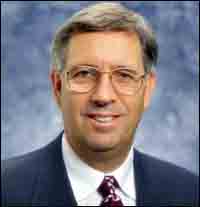 Caterpillar's Board of Directors appointed James W. Owens, vice chairman, to be the next chairman/CEO of the company. Owens will replace Glen A. Barton, who will be retiring Jan. 31, 2004, after 43 years of service with Caterpillar and 5 years as chairman/CEO.
"Jim brings a broad understanding of Caterpillar's business strategy as group president for a diverse set of business units, including human services, component manufacturing, product support, logistics, information technology, and Latin American marketing," Barton said. "...I am confident that Jim will take full advantage of the current economic upturn and build on Caterpillar's long tradition of financial strength and market leadership."
Caterpillar's policy sets a mandatory retirement age of 65 for officers, and Barton will reach that age in August 2004.