Latest Construction Equipment Products
Evaluations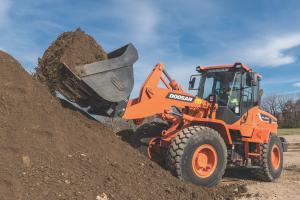 Local 649 instructor/operators Brad Walker and Terry Slater give their opinions on the new DL200-5's design and performance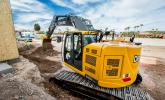 Manufacturers tout cost-saving settings and features to temper more expensive Tier 4 machines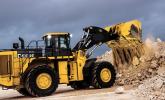 Manufacturers continue to pack loaders with technology for production, fuel efficiency, and lower...
The electric-powered system captures braking energy that helps propel the trailer to save fuel
There is likely to be a slew of shakeups in the drone market, as mergers, acquisitions and partnerships continue.… https://t.co/G7ca1NEZ2T
5 hours 55 min ago
A Virginia Tech professor's research on smart fabric and wearable technology may revolutionize construction PPE.… https://t.co/ZHWukQOfMv
9 hours 55 min ago
Continental has an agreement with Caterpillar to equip certain off-road haulers with RDT-Master tires.… https://t.co/3ZpzFZDwDT
13 hours 55 min ago
Small roller action at the #RitchieBros auction in Orlando today. Auctioneer must balance attendee bids w/online bi… https://t.co/lyipwnKrXV
15 hours 19 min ago
Did you know #RitchieBros sold $4.3 billion in equipment in 2016? $2.1 billion of that was online. IronPlanet deal expected to close in Q2.
16 hours 5 min ago
Touring a giant Ritchie Bros auction in Orlando and today's #crane day. #rborlando Some 10,000 pieces. https://t.co/oP5cpPpbmO
16 hours 14 min ago
Latest Headlines
FEATURED VIDEO
Subscribe Today
Enter your email address here to be automatically subscribed to our daily newsletter!