February 12, 2018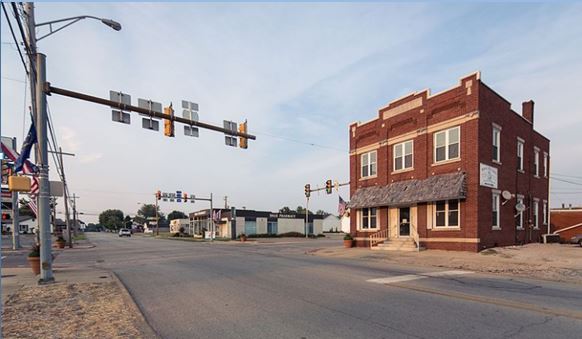 Riverview Energy Corp., a privately held firm that trades approximately 7 million tons of coal per year, is proposing a new fuel conversion (coal-hydrogenation) plant in the town Dale, Ind., (pop. 1,593) about 40 miles northeast of Evansville.
The plant will use 1.6 million tons of coal each year to produce 4.8 million barrels of clean diesel and 2.5 million barrels of naptha for use in plastics and gasoline.
The plant's construction will employ 2,000 construction workers and when complete, the plant will generate 225 highly-skilled full time jobs.
Direct coal- hydrogenation, sometimes called the Bergius process, is a two-stage production that suspends finely ground bituminous coal in heavy oil, which is then pumped into a reactor. From there the slurry is mixed with hydrogen, heated to 450 degrees Celsius. As the resulting hot gas goes through a condenser it becomes liquid crude oil The crude oil is then fractionated to yield gasoline, middle oil, and heavy oil.
According to information released by the company, the process does not burn or gasify coal, and does not produce unusable 'leftovers' such as ash to be shipped to landfills.
"Coal particles are hydrogenated at high pressure and temperature," according to a release about the project. "Therefore, the plant will have a significantly lower carbon footprint than other technologies." The process is compliant with state and federal regulations, officials wrote in the release.
The process was developed in 1913 and earned Friedrich Bergius the Nobel Prize in 1931.
"Dale is a prime location due to its proximity to the exact type of coal needed, and the logistical routes to move the end product northeast or to the Gulf," Riverview Energy President Greg Merle said. "Indiana, as well, is an excellent location because it is a pro-business, pro-jobs and pro-development state."
Merle said that the Lincolnland Economic Development Corporation is part of the reason why he pursued the Dale site. The economic development agency "has done a tremendous job in representing those characteristics for Indiana," Merle said, "and supporting the full gamut of innovative energy options to grow the Spencer County area and this region of the state."
No date has been released for the start of construction.
image: Chris Flook/Wikipedia